Wood Pallet Block Machine | Sawdust Blocks Extruder
| | |
| --- | --- |
| Model | SL-WB100 |
| Total power | 15kw |
| Capacity | 4-5 m3/24h |
| Block density | 550-600kg/m3 |
| Dimension | 4800*760*1300mm |
| Weight | 1200kg |
Wood pallet block machine is a device for producing load-bearing feet of pallets. It can be used in packaging and logistics (transportation) industries. Because the raw material of wooden pallet feet is sawdust and wood shavings. Therefore, the produced woodblock has the characteristics of non-polluting, safe, and easy to handle. Many wooden pallet manufacturers will use a wood shavings block machine to make pallet feet. Our factory produces American standard wood shavings blocks such as 75*75mm, 90*90mm, 100*100mm, and European standard wood shavings blocks such as 100*110mm, 145*145mm. Therefore, we provide mechanical customization services.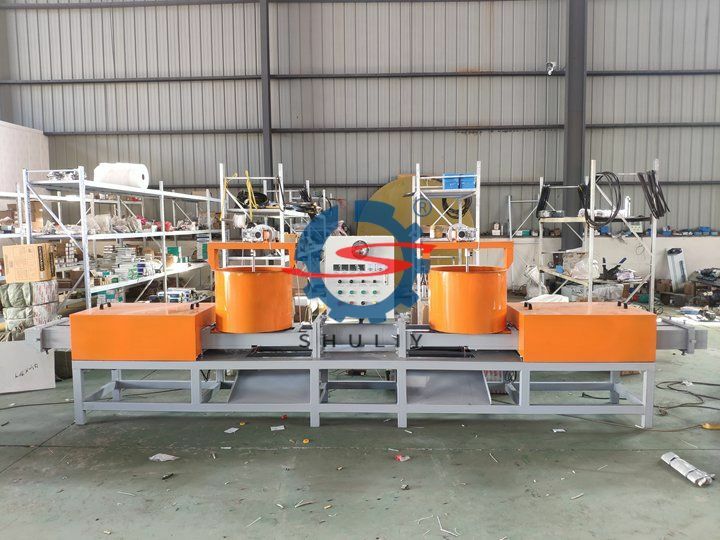 Raw materials for wood block machine
The raw material of the wood pallet block making machine is 6-8mm sawdust. Therefore, sawdust that does not meet the raw material size needs to be reprocessed with a wood shredder. In fact, it has a lot of raw materials. Such as wood blocks, wood shavings, waste wood, waste pallets, etc. In addition, it should be noted that the production of pallet blocks requires adding glue such as urea-formaldehyde resin to the raw materials.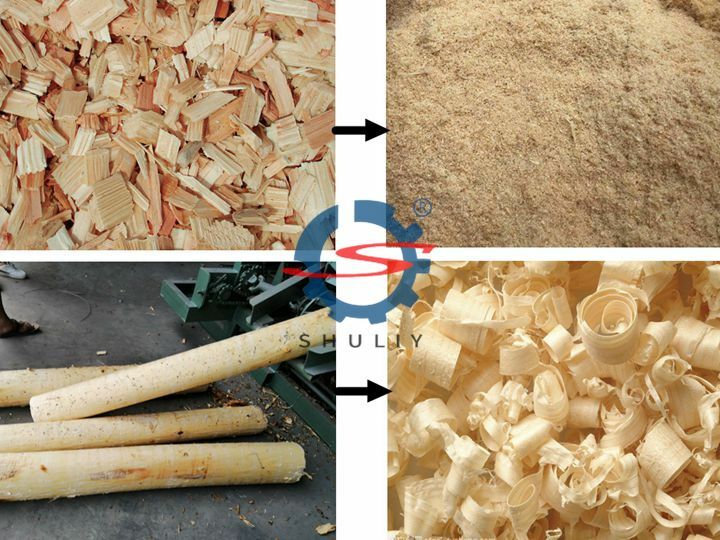 Application of wood blocks
Sawdust blocks are often used for the feet of wooden pallets. Therefore, pallet sawdust blocks are mostly used in packaging and logistics industries. Because it has the characteristics of high density, strong bearing capacity and convenient installation and disassembly.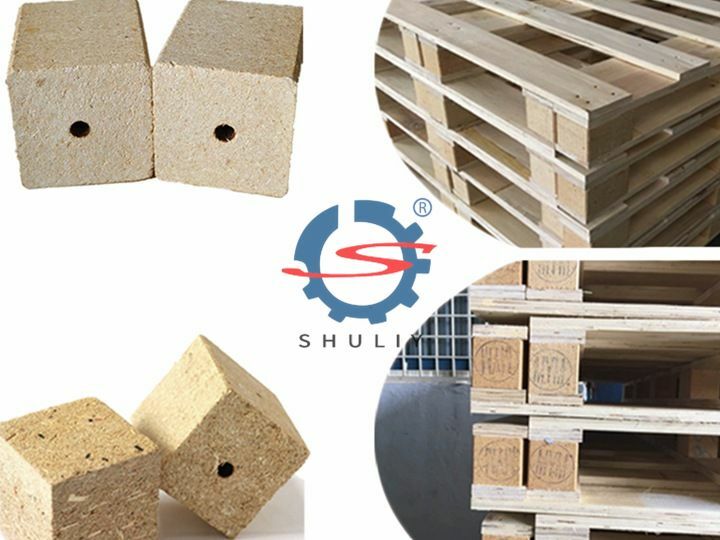 Workflow of wood pallet block making machine
First, the processing of raw materials.
The raw materials need to be thoroughly mixed with the urea-formaldehyde resin with a glue mixer.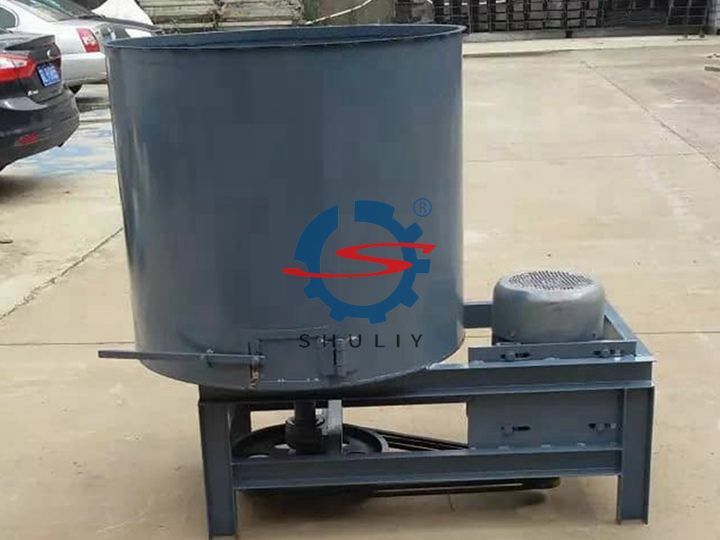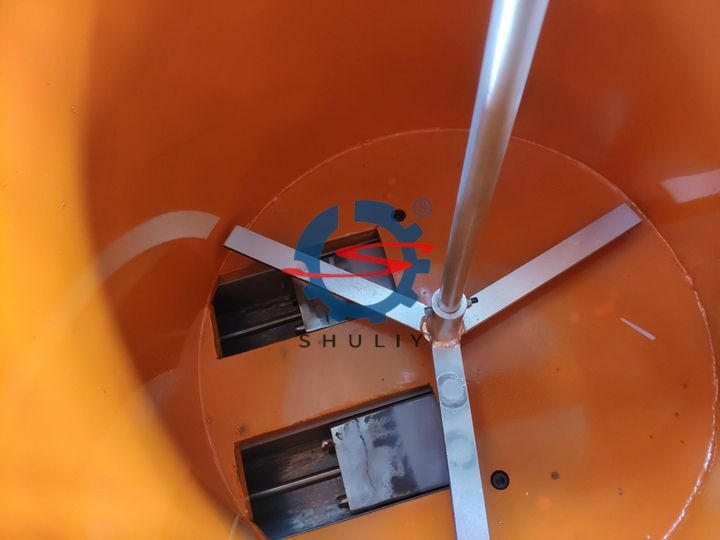 Second, feed.
The mixed raw materials can be fed through the feed port of the wood block machine. Moreover, the feeding port of the machine has a stirring and blanking design. Therefore, customers do not have to worry about the problem of material blocking.
Third, discharge.
The wood chips are forced to be shaped and extruded after passing through the high pressure of the hydraulic cylinder of the wooden pallet block machine and the high temperature of the heating ring.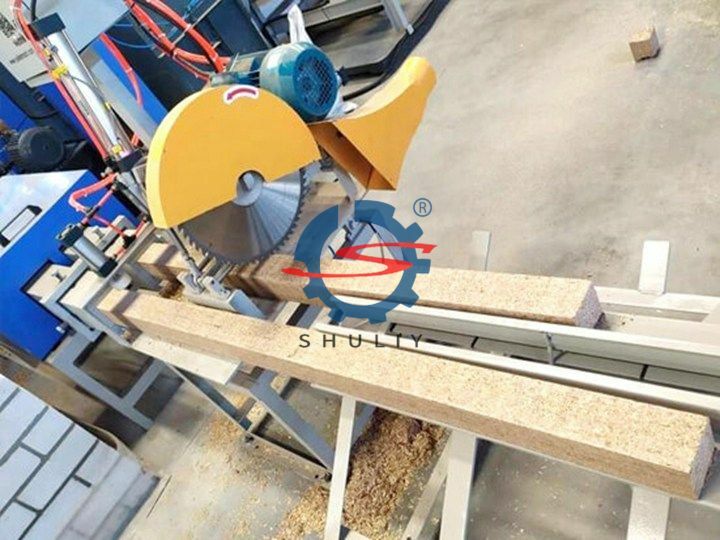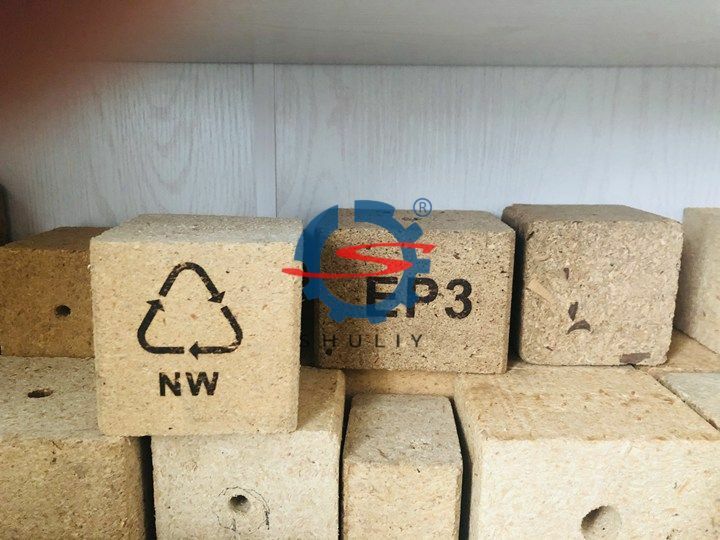 Fourth, wood block cutting.
They formed long wood blocks are cut into uniform lengths by a saw at the discharge port.
Parameters of wood pallet block machine
Our sawdust pallet block making machines produce both non-porous and perforated woodblocks. And the number and specifications of the machine's discharge openings can be customized.
| | |
| --- | --- |
| Model | SL-WB100 |
| Total power | 15kw |
| Capacity | 4-5 m3/24h |
| Block density | 550-600kg/m3 |
| Dimension | 4800*760*1300mm |
| Weight | 1200kg |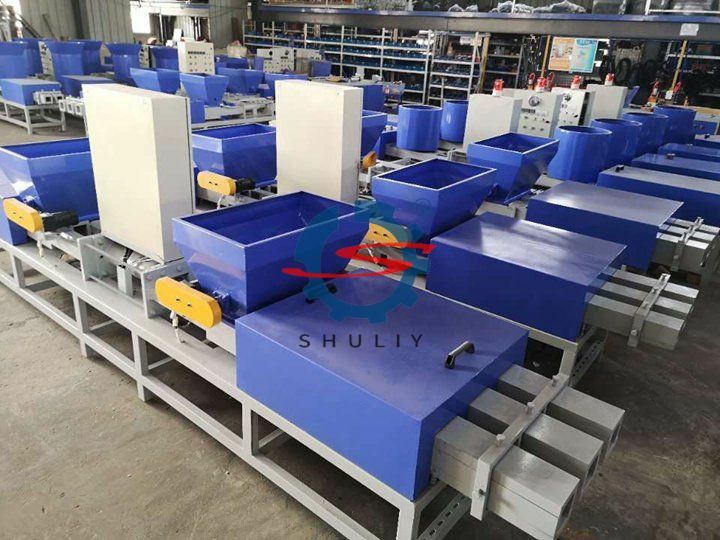 Video of wood pallet block machine
Wood block making machines are widely used abroad. You can see its wood block quality and sawing convenience from the video below. Finally, hope you enjoy our videos. And you can contact us to inquire about the price of sawdust pallet block machine.
Sawdust blocks extruder machine for sale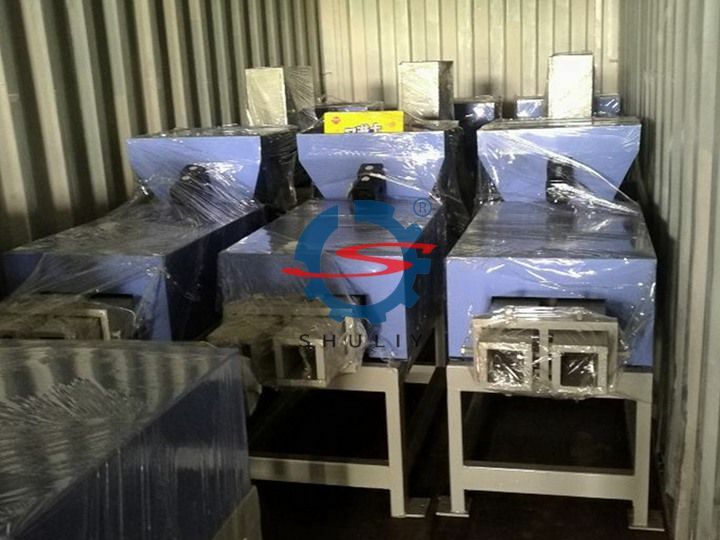 The wooden pallet block making machine produced by our factory is a hot selling item in the market. Recently we received an inquiry from a wooden pallet factory in Malaysia. And we are happy to work together. We have sold multiple multi-head wood block machines to our customers. And we gave our customers a big discount.